---
Nourishing Your Neighbors
Taken from the Northwest Harvest Website at https://www.northwestharvest.org/news-insights/stories-from-the-harvest-march-2023/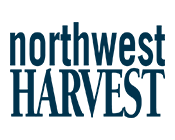 Nourish, a network of food banks in Pierce County, aims to provide nutritious food and support services to people in need with compassion, dignity, and respect. Their vision is to turn scarcity into security.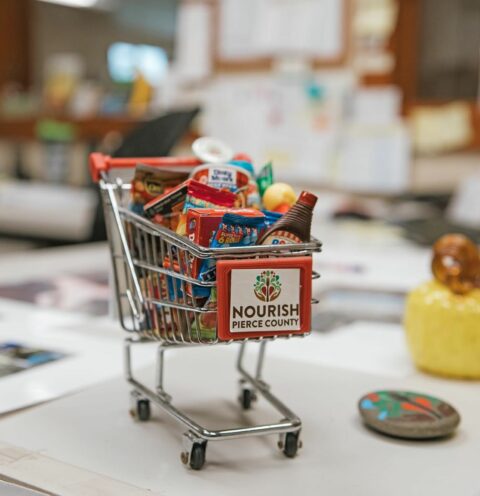 Nourish operates six fixed location food banks and fourteen additional mobile food bank sites. Each food bank is set up like a grocery store, lined with pasta and fresh produce. Shoppers are provided enough food to make at least three meals for three days for each individual in their family. Nourish also helps clients move to a more stable future by providing information on housing, medical support, government subsidies, and community resources.
Nourish established the first mobile food bank in Pierce County, in order to serve parts of the county that would otherwise not have access to a traditional food bank. The mobile food banks operate out of semi-trucks that you can enter and browse for both refrigerated and shelf-stable items.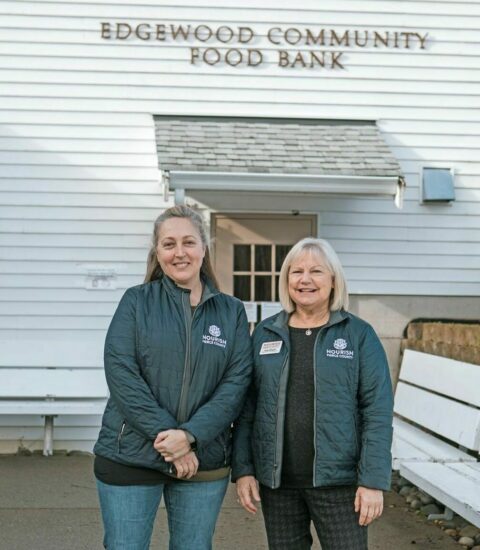 We visited the Edgewood location, a Nourish food bank that is about to celebrate its 20th anniversary, to learn more about their work and recent changes in the communities they support. Kate Wright, Edgewood food bank manager, shared that their location has seen a 42% increase in need from January, 2022 to January, 2023. Not only has the need for their services increased in general, but the county has also seen a significant rise in Ukrainian refugees who have been displaced from their home country due to the ongoing war in Ukraine.
Many Ukrainian families find their way to the Edgewood food bank through word of mouth in faith communities. As more shoppers from Ukraine started to arrive, and in an effort to provide foods "that make it feel like home," Kate and her procurement team have been working hard to provide items that are staples in Ukrainian cuisine: canned salmon, pickles, sour cream, buckwheat, beets, cabbage, and certain spices. The team also prioritizes translating signage into both Russian and Ukrainian, in addition to Spanish and Korean to ensure guests are able to access their resources with as few barriers as possible.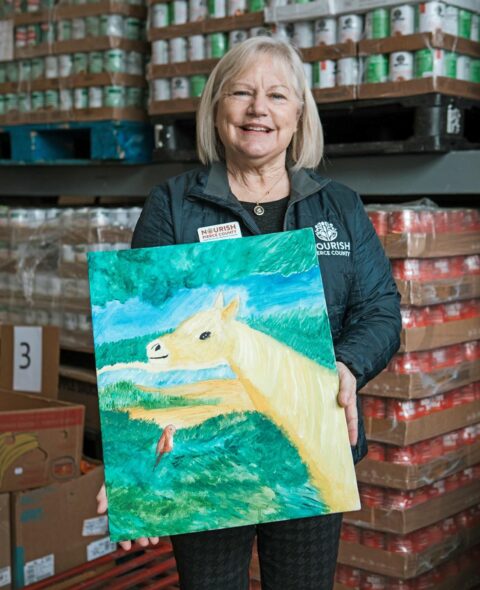 As demand for food bank services increase and lines have grown longer, the Edgewood team has gotten creative about making the wait to enter and shop as pleasant as possible. They provide chalk to families with young children and encourage them to decorate the sidewalk with their art. One young girl from Ukraine showed particular talent in her chalk drawings. Edgewood staff loved her art so much, they asked the family if they could commission her to make two paintings for their upcoming annual fundraising dinner and auction. The family agreed and the girl's artwork will be auctioned off at the event in May, allowing the Edgewood team to continue to provide resources to their community.